Wouldn't It Be Good is a single by Nik Kershaw from the album Human Racing.
Tracklist
Edit
7" (NIK 2)[1]

Wouldn't It Be Good
Monkey Business

12" (NIKT 2)[1]

Wouldn't It Be Good (Special Extended Mix)
Monkey Business
Music video
Edit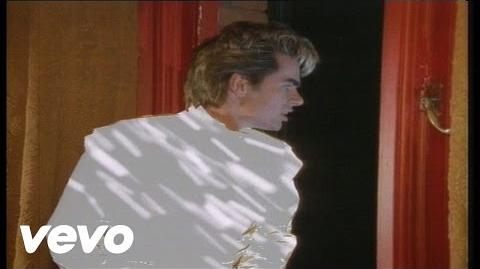 The video opens with two men talking, followed by heavy breathing. Nik Kershaw, wearing a vintage white suit, crosses in front of an antique car, carrying a briefcase. He enters ornate doors, and the music starts to play. Kershaw climbs stairs inside the building, enters a room and leans against the door. He opens his hand and lets a rock fall. His clothing and haircut transform, becoming 80s fashion, and the suit plays vague scenes. He crosses to a bank of equipment, adjusts dials and then looks out the window. He begins to sing. Sitting down, he presses buttons on a bulky remote, and more definite video scenes begin to play on his white clothing, showing people, shoes, grass, a satellite dish and other items that illustrate what he sings. Kershaw opens French doors and exits to a balcony, leans against a column to sing. Below him, a vagrant has built a fire in a steel drum to keep warm. Kershaw goes back inside the room, and something lights the window. He takes a tube from his equipment, leaves the room. In the hallway, a woman is amazed at the scenes playing on his suit. He meets a little girl with ponytails, bumps into a man on the stairs, while scenes related to them play on the suit. Outside, he looks around, sees a woman walking a dog and the two men who opened the video. He falls in the street and a crowd gathers around him. He crawls away, manages to get up and run. The scenes on his suit have stopped playing now, and the crowd watches him run away. The white clothing stands out as he runs into darkness toward a horizon that is only faintly lighted. He sees the transmission from a satellite dish, runs toward it. He stops at the dish and dissolves into static.
References
Edit
↑ 1.0 1.1 Releases of Wouldn't It Be Good on Discogs